Dava
Freed
Founder and CEO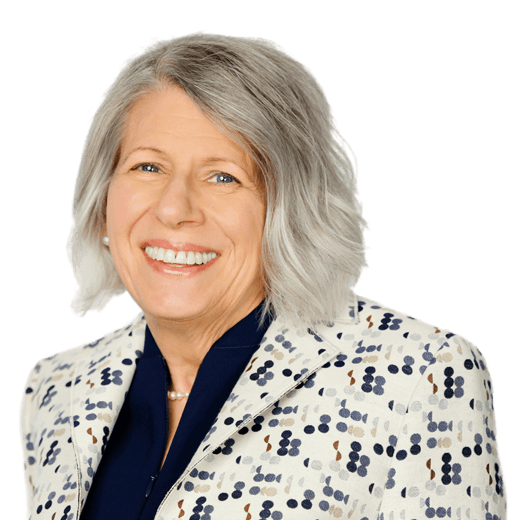 Founder's Story
Dava Freed founded Freed Associates in 1991. She has worked in the healthcare industry for more than 30 years. After the birth of her second child, she quickly recognized that the work and travel required at a global consulting firm would be difficult to juggle. When a client suggested she start her own firm and take on a large systems implementation project, she agreed and Dava Freed Consulting was born.
The firm purposefully grew slowly in those early years so that Dava could be present in her children's lives and ensure the quality and standards of the firm's work. Friday afternoons were set aside for outings. Being a room parent was a must. Before it became an explicit firm value, Dava was living work-life balance. As her children grew and became more independent, so did the firm. She changed the name to Freed Associates to reflect the increasing pool of talent in her firm and the true teamwork of the company. To maintain her family orientation, she has always insisted that the company pay 100% of health benefit premiums for employees and their families.
She makes room for those who want children, have children, don't want to travel and want some say in their choice of projects. Her employees stay a long time because they enjoy the work and feel fulfilled and valued. She has built a management team that reflects her goals and ideals for the company. They are all resolved in the notion of the power of the individual to choose. Our consultants work from a "what's right for the client" vantage point, because the company focuses on what's right for the associate.
The company is now more than 25 years old and still growing in size. This growing Freed Associates strives to maintain the atmosphere of a company that knows that the success of the firm is inextricably linked to the passion and hard work of its people. This passion and hard work is not possible without the mutual respect, insistence on excellence and deep-seated integrity that the firm strives to embody.
Dava Freed, CEO, president and founder of Freed Associates, has more than 35 years of experience in the healthcare industry, consulting with a wide variety of clients to help increase profitability and efficiency and improve services — experience that prepared her to take the lead in creating her own consulting firm in 1991.
In 20+ years, she has grown Freed from a start-up firm to a premier professional healthcare consulting organization that supports many organizations in solving problems and implementing solutions.
"Healthcare is an industry about helping people and I have always been drawn to service, which is part of our Freed Associates culture. At Freed each one of us strives to make a difference, and no matter how big or small, our actions and words matter."

Dava Freed
Founder and CEO
Dava is a past member of Vistage, an international chief executive leadership organization, and the recipient of the University of California, Berkeley's "Spirit of Public Health Award." Inspired by making a positive impact on patient care, Freed Associates was named one of the "Top 100 Woman-Owned Businesses" and one of the "Best Places to Work" by the San Francisco Business Times, recognition Dava attributes to her team's uncompromising commitment to the healthcare environment.
Dava is a past board member of Operation Access and the UC Berkeley Health Services Alumni Association, and is a member of the Operation Access Advisory Council. Dava is a graduate of the University of California, Berkeley, with an MPH in corporate management (emphasizing the organization and management of healthcare institutions).