We Are Freed
Improving healthcare is our North Star.
To best assist you in navigating a dynamically changing landscape and marketplace, we ourselves need to be firmly focused. That's why we've never wavered from the key principles that have defined us and made us a trusted partner to leading healthcare organizations for over 30 years.
A legacy of doing what's right.
After the birth of her second child, our founder, Dava Freed, recognized that the work and travel required at a global consulting firm would be difficult to juggle along with family life. When a client suggested she start her own firm and take on a large systems implementation project, she agreed and founded Dava Freed Consulting in 1991.
The firm purposefully grew at a slow pace in those early years so that Dava could be present in her children's lives and ensure the quality and standards of the firm's work. As her children grew and became more independent, so did the firm. She changed the name to Freed Associates to reflect the increasing talent in the firm and the true teamwork within the company, and built a management team that emulates her goals and ideals. Freed makes room for employees to balance their work and personal lives. Our consultants work from a "what's right for the client" vantage point, because the company focuses on what's right for our associates.
Working toward a better healthcare system.
Our experienced employees focus on providing effective solutions to our clients, which reinforces our mission as a firm. We believe the work that all of us do together advances healthcare for the better.
Freed engages with leading healthcare organizations as a consulting firm to make a positive difference in the healthcare landscape while maximizing employee opportunities for satisfaction and growth. Our associates:
Are experts in healthcare and aim to provide outstanding consulting services.
Collaborate with our clients for success and proven outcomes.
Endeavor to have a positive impact on healthcare by improving access and quality and reducing overall costs.
Foster employee engagement and connection.
Values our associates live by.
At its inception, Freed Associates was built on a foundation of strong values. After several years in business and with extensive introspection, our team defined those values to serve as the firm's guiding light. We have lived by them ever since. If our mission and values interest you, learn more about being a Freed Associate.
Client Commitment
We deliver a high degree of quality and satisfaction and always aim for products and services to exceed client expectations.
Integrity
We adhere to a standard of conduct that upholds honesty, reliability and promotes trust both internally and externally.
Teamwork
We are a positive, collaborative group working together to meet client needs. We seamlessly partner with our clients as integrated teams to deliver better outcomes.
Versatility
Our consultants are responsive and adaptive to change. The firm strives to be considerate of individual and client needs while working toward sustainable solutions.
Well-being
We provide an environment where people can attain fulfillment at work by providing excellent service and a robust and engaged personal life.
Recognition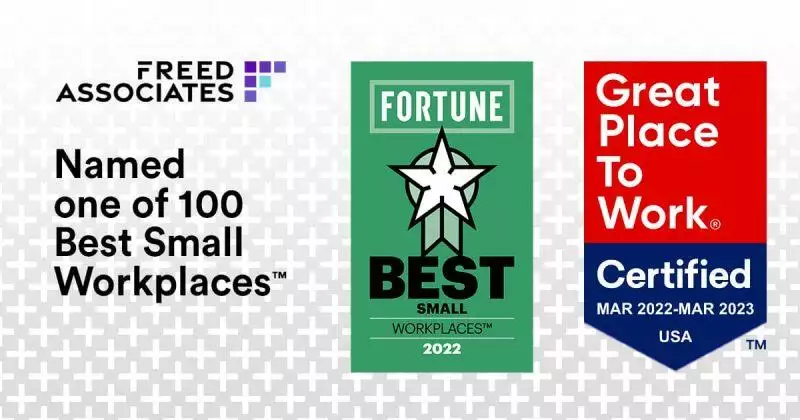 We are honored to be recognized by Fortune magazine and Great Place to Work® as one of the 2022 Best Small Workplaces.
Award
100% of employees at Freed Associates say it is a great place to work compared to 59% of employees at a typical U.S.-based company. *Great Place to Work® 2019 U.S. National Employee Engagement Study
Recognition
Freed Associates is recognized as one of the top 100 Women-Owned Businesses in the Bay Area by the San Francisco Business Times
Award
Freed Associates was once again named one of the best places to work in the Bay Area in 2018 by the San Francisco Business Times
Recognition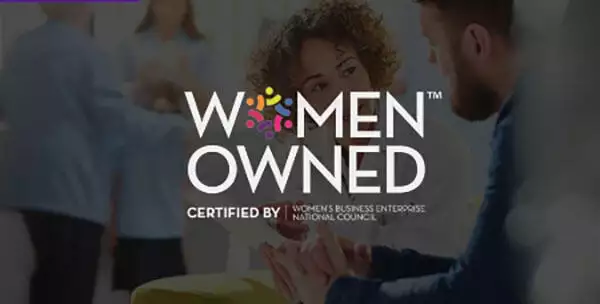 Freed Associates is certified as a women's business enterprise through the Woman's Business Enterprise National Council