Integrated Healthcare Executive Interviews Freed Associates Consultant Shanti Wilson Information Blocking and Interoperability
Integrated Healthcare Executive
Shanti Wilson, BS, MBA, Freed Associates, discusses how health care organizations should prepare for new interoperability and patient access rules CMS and ONC are setting in place, and how these organizations can comply with standards for prevention of information blocking, which includes not interfering with access, exchange, or use of electronic health information.
Can you discuss how health care organizations should be preparing for the new interoperability and patient access rules CMS and ONC are setting in place? 
Health care organizations should be preparing strategically, operationally and tactically.  Every regulatory change provides organizations with a choice to meet the minimum requirements or use them as an opportunity to support their strategic goals. For example, some organizations treated ICD-10 as a coding exercise whereas we helped others use it as a strategic opportunity to support standardized documentation protocols for top diagnoses, such as congestive heart failure and diabetes, supporting overall patient quality goals. The ONC and CMS interoperability rules provide the same opportunities. This initiative will provide organizations with more external data about their patients than most currently have today. Organizations should ask themselves how these rules will support their strategic initiatives and how they can leverage this to improve the quality of life for patients. Operationally, the organization should define the governance and programs that will support the initiatives and tactically define how the implementation will be managed.
More specifically, how should health systems prepare to comply with standards for prevention of information blocking, which includes not interfering with access, exchange, or use of electronic health information? 
Information blocking is focused on ensuring patients have access to their information. To do this, organizations should look at their access points – their web portal, app, in-person, etc. and confirm they do not have any information blocking activities built within their workflows, such as delays for reviews. Then they should review each exception and identify what applies and how they will track and document them. For example, some state laws prohibit releasing certain types of results immediately (e.g., HIV) and that could fall under one of the exceptions. This exercise will require input from compliance and legal teams.
Based on your experiences, why is technology so important within health systems (beyond connecting patient records in an EMR)? 
The COVID-19 pandemic has shown the need for patients to have access to their health information. Technology supports this, whether it's a mom using a video health app to talk to their kid's physician about a fever, a restaurant worker laid off due to COVID-19 that wants to online chat with member services about changing insurance, or a front-line worker wanting to talk to a mental health professional about their stresses. Technology supports us to access health care where we need it.  The ONC and CMS interoperability rules support access to your health information, whether it's through 3rd party health applications or to your health care providers across the care continuum.
How will technical and operational changes and upgrades to hospitals systems impact payers, providers, hospital staff, and patients? What should the entire care team plan for? 
Patients are at the center of this rule, just as they're at the center of the mission of all health systems. The bottom line is patients should know they can access their health record to support their health care needs. Providers and hospital staff should work with their organization to identify workflow and patient communication support needs and health systems and providers are required to meet the applicable ONC and CMS interoperability requirements. They should have a plan to ensure all regulations are met to avoid penalties and again think strategically about how this can support their goals and improve patient's quality of life.
Is there anything else you would like to add? 
Regulation is required in the health care world and as 2020 has shown us, protocols and a defined strategy to support health is important for us all. It's important for health care organizations to have a defined governance structure, a management plan and seasoned project managers to help navigate the 2+ year implementation.
Ms Wilson started her career in health care during college. She was studying Medi-Cal and Public Health and loved the mission of helping underserved populations receive equitable care. She joined Freed Associates in 2013 and now have been in health care for over 20 years, working with a wide variety of state and federal health systems, hospitals, health plans, community clinics, independent physician associations, federally qualified health centers, and rural community physician practices. Ms Wilson has managed health care IT implementations, helped providers meet federal compliance requirements, redesigned clinical workflows, enhanced electronic health records, and used data to improve clinical quality, population health, and organizational effectiveness. She is also the mom of three teenagers, two twins, and enjoys dancing and sports.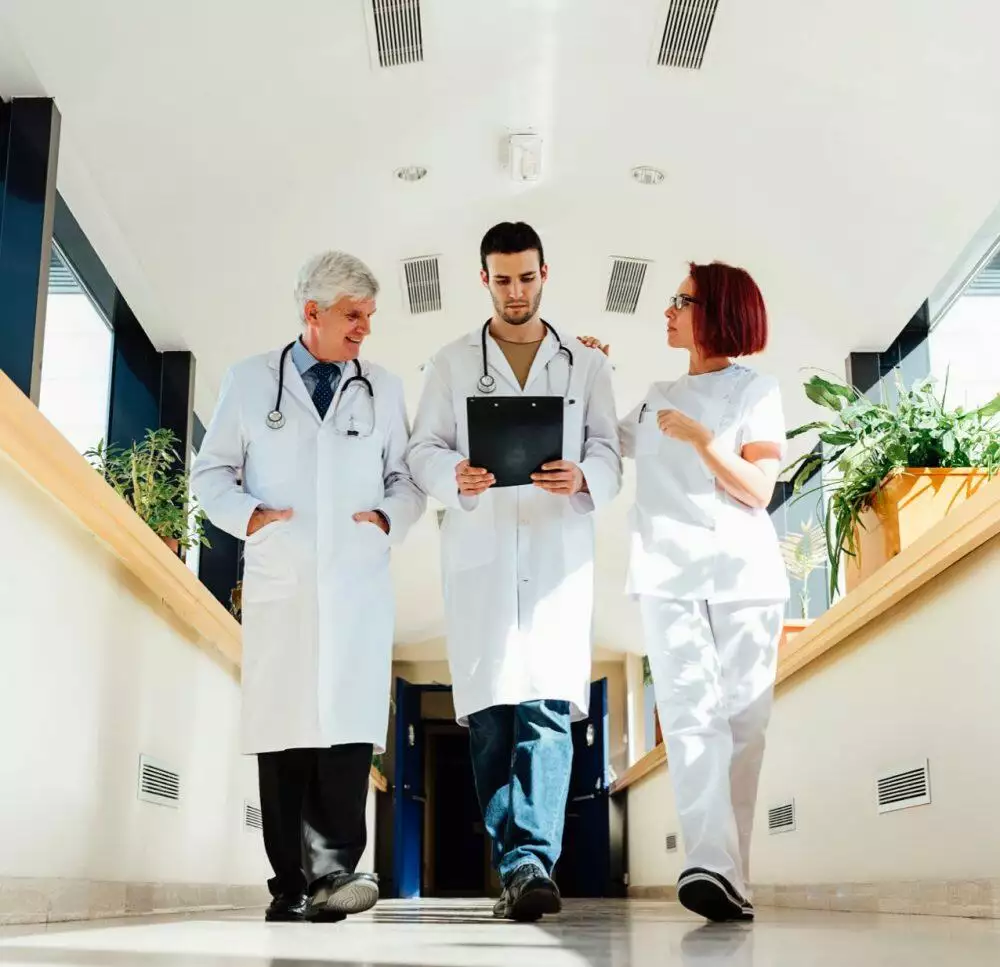 Newsletter Signup
Sign up for our Quarterly Freed Associates newsletter to get news and insights from the front lines of healthcare sent straight to your inbox. Enter your email now for perspectives from top leaders in California's largest healthcare provider and payer organizations, as well as reporting and guidance from our experienced consultants.
Follow us on LinkedIn